Partner Insights
23.10.2023
Insights from the komoot partner webinar on 28 September 2023
On Thursday, 28 September 2023, our annual webinar took place. As a novelty this year, the webinar was not only available in German but also in French and Italian. Our online sessions are a great opportunity for our partners to find out more about their marketing options on komoot. Plus, they can get to know the komoot team and ask them all their questions.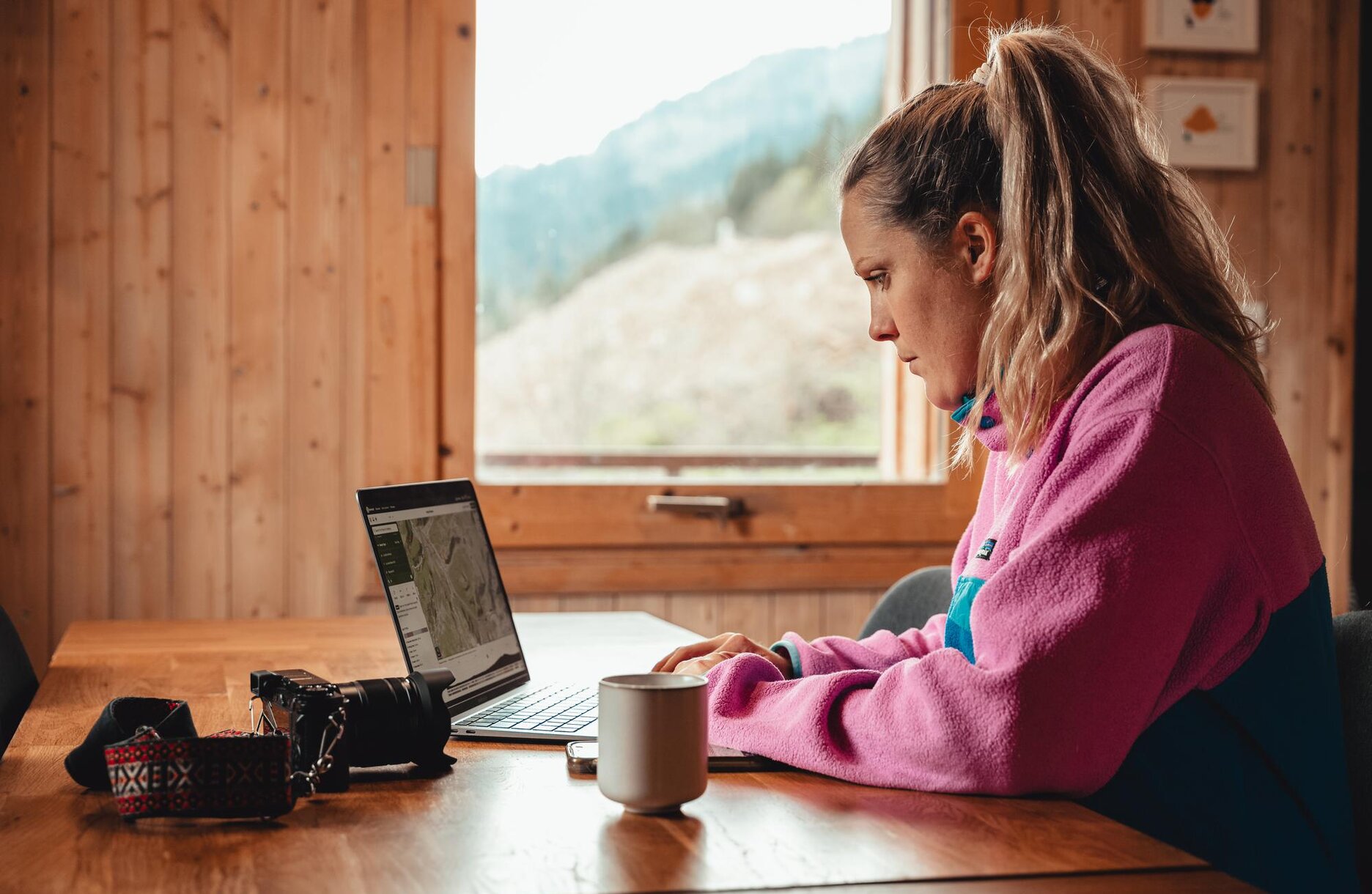 Facts & figures
Facts about our webinar
As usual, the purpose of our webinar was to tell participants about their partner options on komoot and to give them the chance to ask questions. Here are some facts about the webinar:
Number of participants: 270
Languages: German, Italian, French
komoot participants: Iris, Jördis, Max, Timmy, Denis, Jesko, Tobi, Diane, Melina, Fiorenza, Andrea, Mathias
Covered topics: komoot story, komoot community, ideas for inspiring collections, target group marketing with added value, Q&A session
Insights into komoot's development and community
Topics covered during the webinar
After a few introductory words, it was straight down to the nitty-gritty: As part of the komoot story, participants learned about our founding team, our mission and our development as a company..
Next up were some valuable insights into komoot's multi-sport community. On average, our users practice two types of sports, with hiking and leisure cycling being among the most popular.
In terms of gender and age, the komoot community is pretty balanced. 57 per cent of users are male, the rest are female, showing that the platform is equally popular among sports lovers of both genders in the age group of 25 to 65 years.
What does the community use komoot for?
This question was also addressed during the webinar. Whether it's as a source of inspiration, for route planning or navigation purposes or for sharing outdoor experiences with the komoot community – there are plenty of options.
How can you reach the komoot community?
komoot is an excellent choice for marketing outdoor content. In this context, we're talking about three different types of reach:
Own reach: generated by creating a free partner profile
Organic reach: generated by your outdoor content coming up in search results
Sponsored reach: generated by running campaigns with Sponsored Collections
The success of any completed campaign is shown by the metrics in the komoot report.
This concept is well-received by companies and organisations who already work with komoot. The results of our recent survey showed that four out of five partners would recommend the profile and the Sponsored Collections campaign format to others.
Boost your reach with Sponsored Collections
During our webinar, we also presented inspiring collections from the realm of Slow Travel and for tours with starting points that can be reached by public transport.
Our tip: We always present inspiring collections that do particularly well in our partner newsletter. Sign up right away and don't miss any more news!
Register now and learn more!
Target group marketing with added value
One or several markets, national or international: With komoot, partners benefit from the outdoor platform's enormous reach, with 35 million registered users worldwide.
In terms of budget, komoot offers maximum flexibility, allowing you to choose between individual budgets or pre-defined packages – with guaranteed clicks for every booking.
Questions asked by the participants
Q&A session and competition
After the presentation, there was a Q&A session, giving the participants the chance to ask their many questions. Most of them were about editing tours, website integration of maps using komoot embeds and Sponsored Collections.
The webinar also involved a competition, where participants had to answer questions to win komoot-branded Patagonia T-shirts.
Discover your opportunities!
A great success
Our conclusion about the webinar
All participants agreed that this year's webinar was a great success. There were 50 more participants than last year, and their feedback shows that we should definitely continue our webinars in the future.
Some of our partners approached us after the webinar. They said that they particularly enjoyed meeting the individual team members and receiving relevant information. Plus, they also liked the quiz.
Meet the people behind the curtain
Deliver unforgettable outdoor experiences to your target group
Stay up to date!
komoot Newsletter