Community INsights
25.09.2023
Promoting outdoor content in urban environments with komoot
Around 77 % of the German population lives in cities. The same is true for large parts of the komoot community. That's why outdoor adventures are becoming more and more popular. After all, they are a perfect escape from city life – and they're good for your health. Many cities have picked up on the growing interest in micro adventures, positioning themselves as green, sustainable destinations.
Dresden Elbland is one of them, showing us how to encourage locals and guests to engage in outdoor activities and explore nature. At the 2023 Markenfestival in Düsseldorf, our Partner Manager Denis Dahlheimer and Marco Blüthgen, Head of Marketing at Dresden Elbland, talked about their successful collaboration.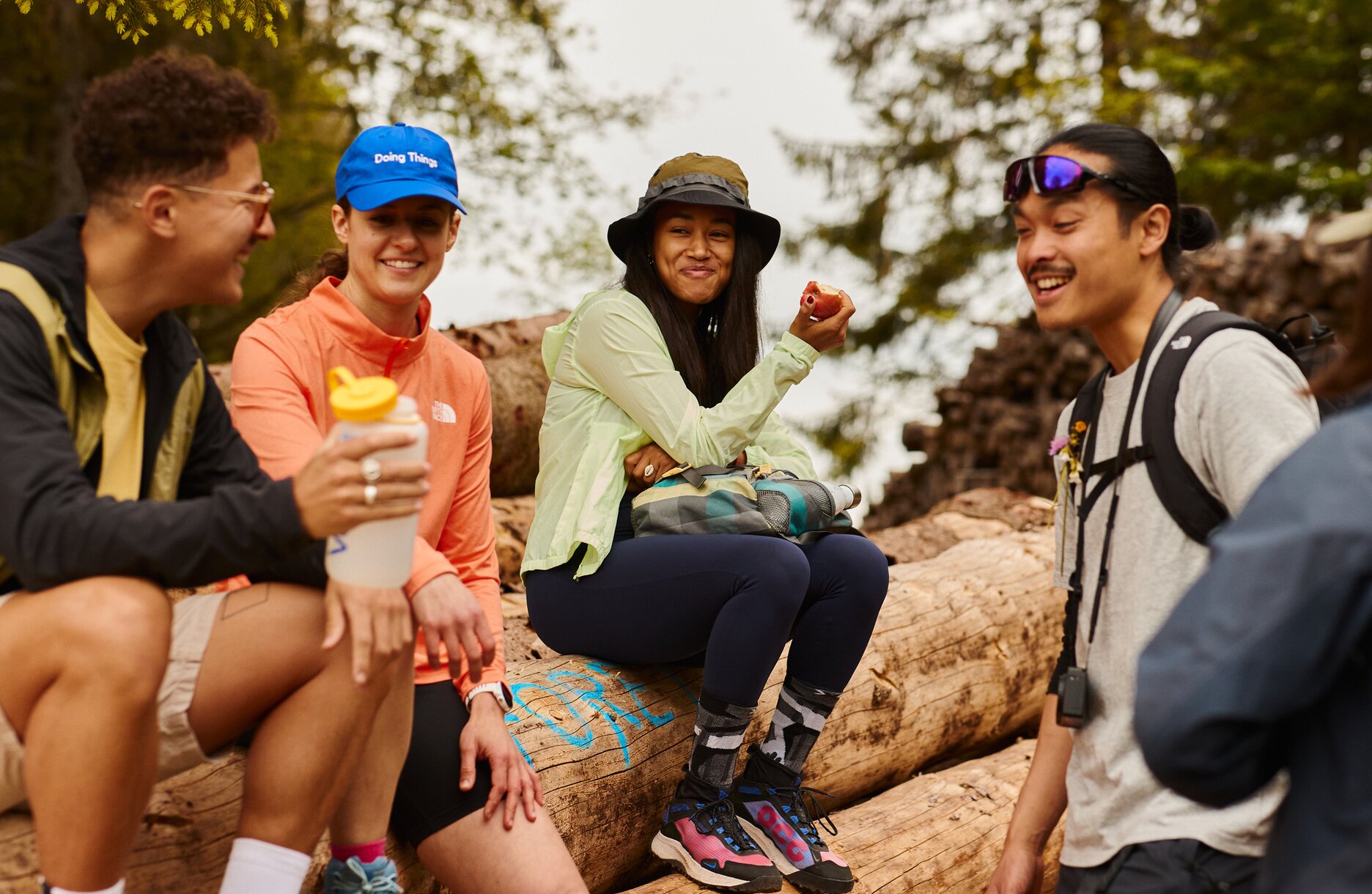 City escapes right on your doorstep
Micro adventures & urban escapes
Spending time outdoors is beneficial to your health. According to a 2019 study, individuals who spend at least 120 minutes per week out in nature feel generally better and healthier.
Especially in urban areas, most people work in office buildings, in mostly sedentary jobs. According to a study conducted by Techniker-Krankenkasse Deutschland, 51 % of people who live in a city with 100,000 inhabitants or more have an office job. How can you inspire them as well as city visitors to get outdoors and take a short break from urban life, whether during an after-work activity or a day trip?
The ideal platform for outdoor inspiration
Micro adventures on komoot
komoot's mission: To make one-of-a-kind outdoor adventures accessible to everyone – whether they take place right on your doorstep or a bit further away. Our platform offers an ideal environment for this. After all, the komoot community is a multi-sports community, with every user engaging in an average of two types of sports. The community's favourite sport is hiking, closely followed by cycling.
This makes komoot the perfect platform for the communication and promotion of outdoor content. komoot allows partners to publish inspiring adventures in the form of collections. Campaigns can further be promoted with a budget on a regional or cross-regional level, allowing you to reach locals as well as target groups in other locations.
Our partner Dresden Elbland is a perfect example of how you can promote outdoor content in an urban environment. Their content includes everything from sightseeing walks in the city centre to hiking routes with cultural highlights in the surrounding area and cycling tours through the Dresden Elbland region.
Dresden Elbland shows how green regional & city marketing is done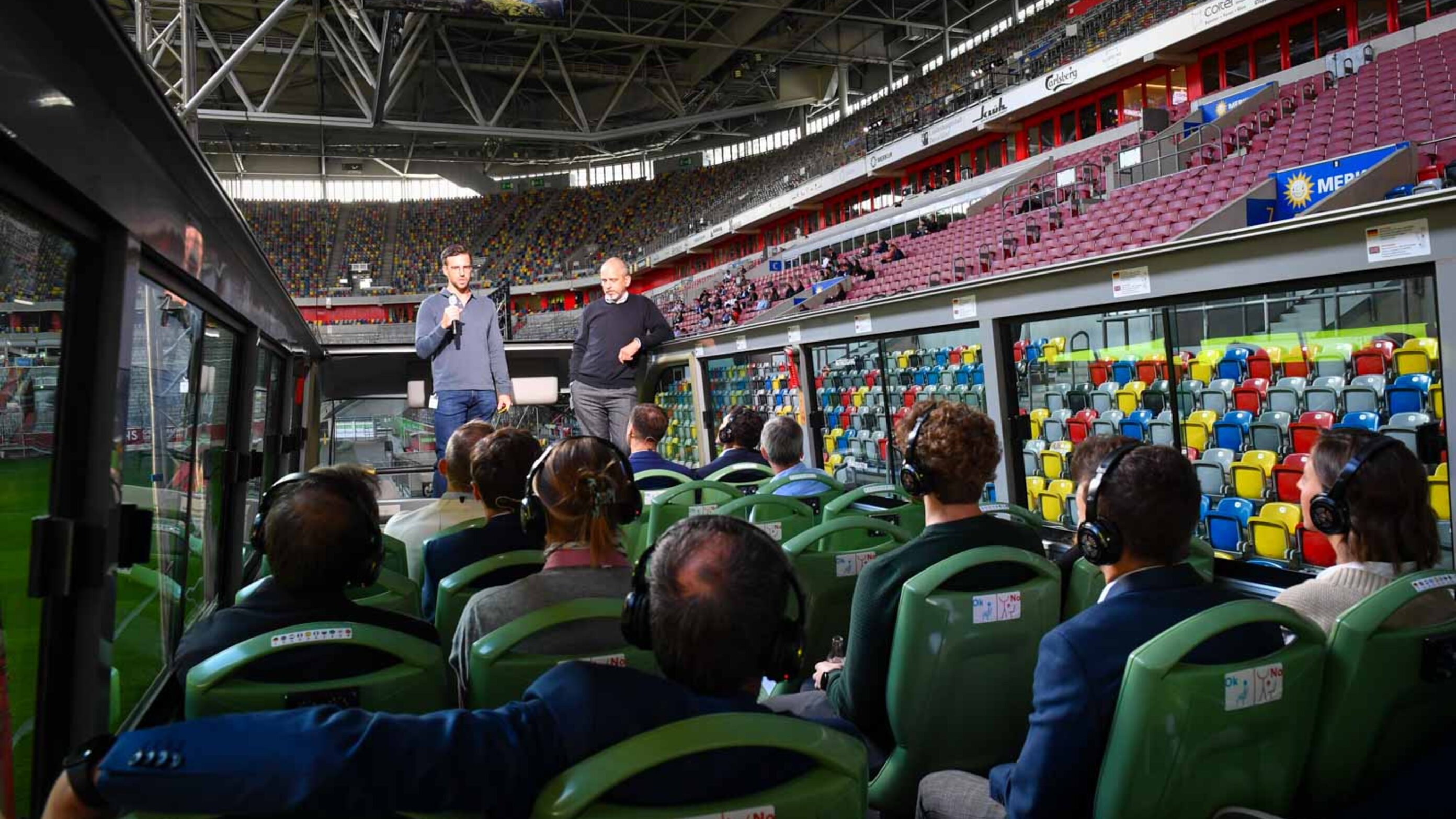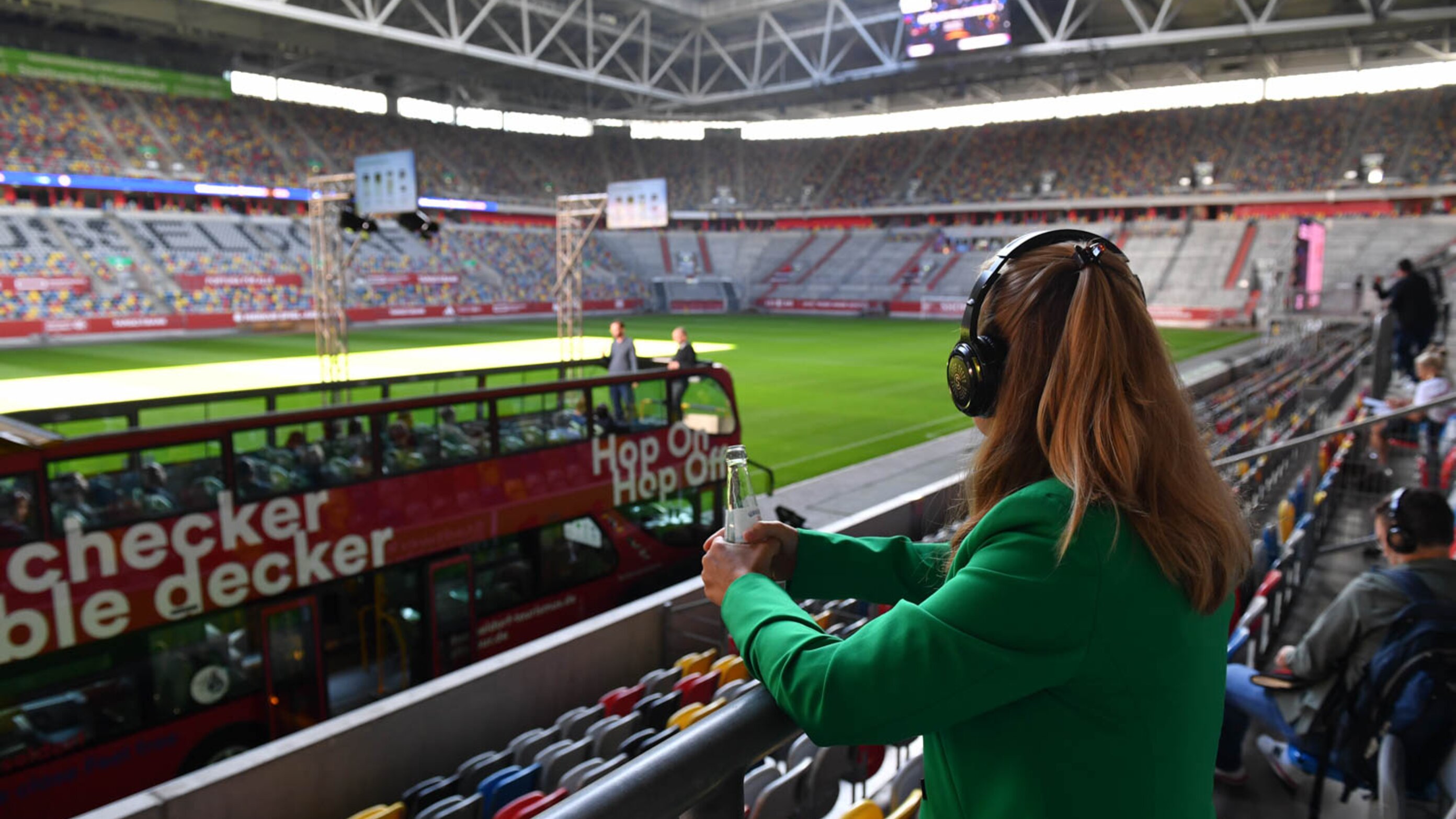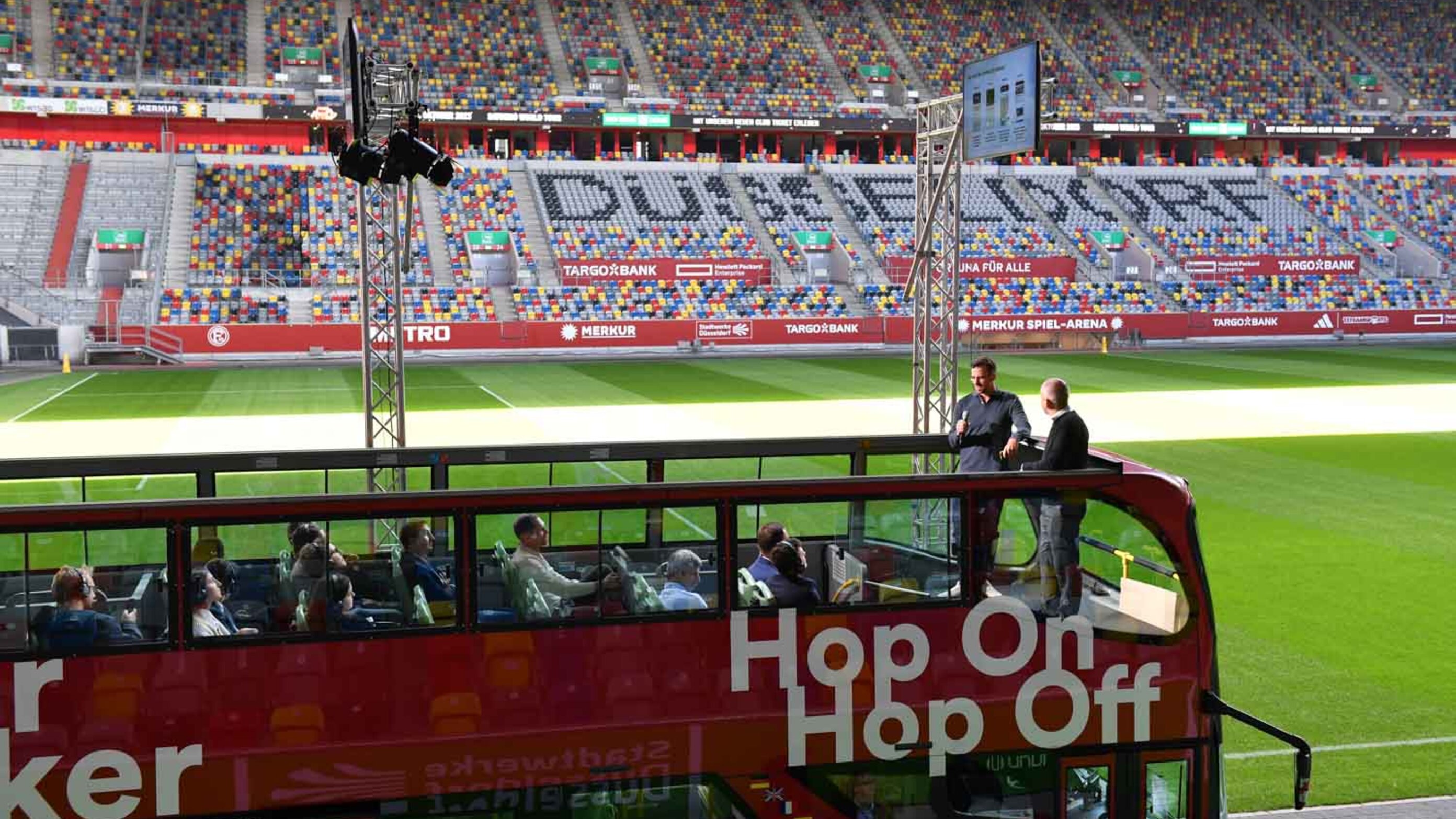 Partners on stage
Dresden Elbland & komoot on micro adventures
Micro adventures were also one of the topics addressed at the Markenfestival that took place in Düsseldorf on 31 August 2023. Our Partner Manager Denis and Marco Blüthgen, Head of Brand Management & Marketing Services at Dresden Marketing, talked about this topic on stage.
An interesting question that was answered during this talk: How can outdoor activities and city marketing go hand in hand? Numerous studies such as the one by Statista show that there is a growing demand for hiking trails near residential areas.
Marco, who works as Head of Brand Management & Marketing Services for Dresden Elbland, said that more and more guests make use of the tour recommendations on komoot. Their partnership with komoot has been going on for three years now. Providing guests with inspiration for hiking and cycling tours has become an essential part of Dresden Elbland's marketing measures.
For Marco Blüthgen, the Sponsored Collections advertising format on komoot has become a fixture in the regional marketing mix.
The campaigns serve numerous purposes:
positioning and promoting Dresden as a green city to relevant target groups
promoting sustainable outdoor experiences for locals and guests of the region
providing inspiration for exploring the surrounding region
Partners since 2020
Dresden Elbland & komoot
The numbers show that Dresden Elbland's collaboration with komoot has paid off. Since the start of the collaboration in 2020, around 211 tours, bundled in 19 collections, have been published. Specific targeting for different sport types allows Dresden Elbland to address individual target groups. In 2022, this approach resulted in about 12 million views and 135,000 clicks. Today, komoot is a fixture in their annual campaign planning.
Discover Dresden Elbland
Get things going with komoot
A breath of fresh air for your marketing mix
Do you and your tourism organisation want to start offering suggestions for micro adventures in your region and promote your reputation as a green area? Then make the most of your options on komoot! With more than 35 million users, we are Europe's biggest and the world's second-biggest platform for outdoor adventures.
Be quick: Book our early-bird offer until 31 October and benefit from 10 per cent more reach in the selected target group for your campaign!
Let's talk about your options!
Stay up to date!
komoot Newsletter