Share your online outdoor content offline
Print maps and Tours by komoot for your print publication
Millions of outdoor enthusiasts use the outdoor content on komoot as inspiration for their Tour planning. But did you know that you can also use print Tours and maps in your offline media? We'll show you how to do it.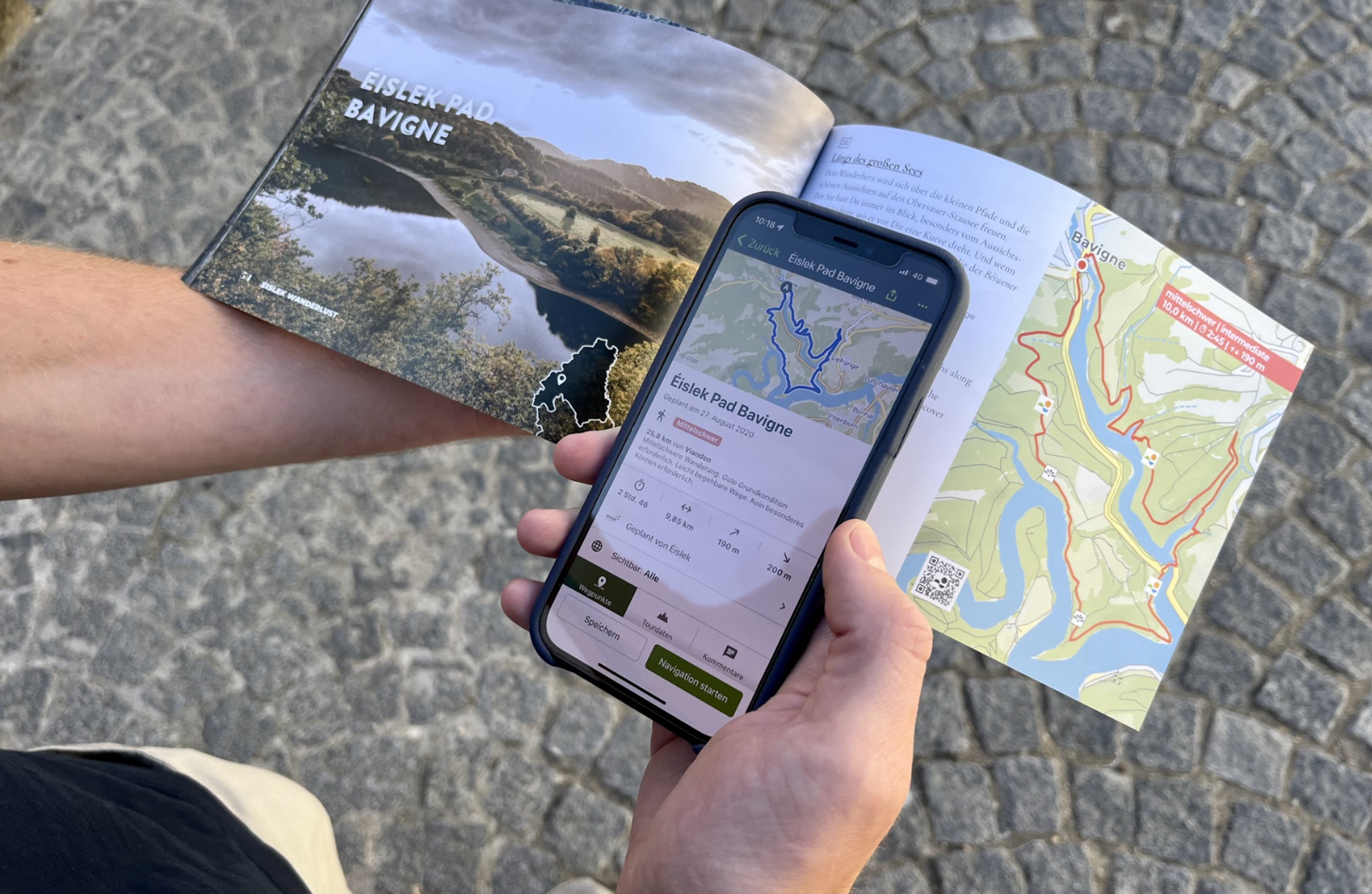 From digital to analog
How to use your outdoor content in print materials
It's easy to integrate your komoot Tours and maps in print magazines or flyers. It's a great way to provide outdoor enthusiasts with an offline navigation tool for their adventures out in nature. To make optimum use of layout space, komoot provides you with a QR code for your print materials. Scanning this code with a smartphone takes users directly to your outdoor content on komoot. In short, it's a perfect example of cross-media communication!
Are you ready to go? Simply follow our step-by-step guide on creating printable maps!
Create your maps as komoot partner!
Komoot vouchers & website embeds
Even more options for sharing your outdoor content
Our komoot vouchers are a nice tool to generate new followers and expand your community. Plus, it's easy to embed Tours on your website to boost your reach.