Adventure for everyone since 2010
The komoot story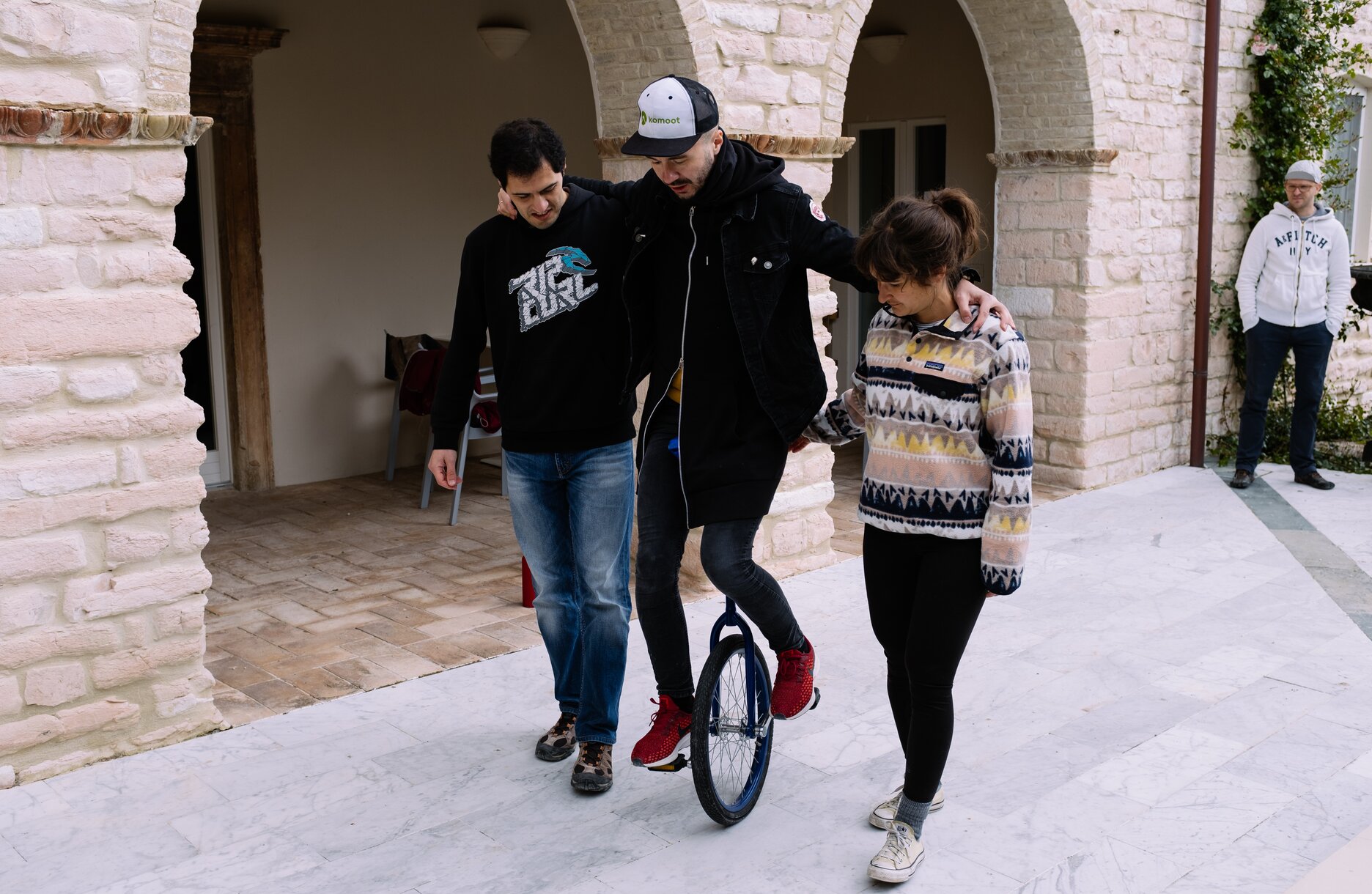 Six friends - one vision
Out into nature
We believe that every day you spend outside is a day well spent; more valuable than anything you can buy. Driven by this belief, our mission is to make unique adventures possible for everyone – and has been so since 2010.
Komoot was founded by six friends from Germany and Austria. They each have a technical and scientific background – and just like they did back then, they still share a love for the outdoors. Our team now has over 120 members and works remotely from over 21 countries in Europe. The love of nature is in our DNA.
Get to know your B2B team
Our motivation
The easiest way to adventure
We want everyone to experience the freedom to discover new things – whether you can read topographic maps or use navigation devices or not. That is why we offer our users reliable and simple orientation on all common smartphones and on all currently sold GPS devices such as the Apple Watch, devices from Garmin or Wahoo or Bosch e-bikes.
Learn more about our connectivity
Our claim
Constant innovation for the outdoor community
We are continuously working to inform and navigate our users even better during their adventures. This is how innovative functions are constantly being created that make a real difference when discovering new Tours and Highlights. For example, based on an innovative algorithm and intelligent image recognition, users can access photos from the area when planning their route, receive helpful information on nature reserves and a specific overview of the surface condition of the route.
We consider our platform as a meeting place for the outdoor community. Our users share their adventures and experiences with others while they are out and about – and in this way actively contribute to making the information for other users better and better. In addition, we make it easier for adventurers on komoot to exchange information with each other in the form of comments, direct mentions and likes.
Get to know the komoot platform
Here you will find answers to the most frequently asked questions
This is the komoot story
The company komoot was founded in Potsdam in 2010 by six friends from Austria and Germany: Jonas Spengler, Markus Hallermann, Tobias Hallermann, Christoph Lingg, Daniel Gard and Jan Heuer. This is still the constellation of the group of founders that runs the company today.
The name "komoot" is derived from the Walser dialect, where part of the group of founders grew up. It means something like "simple and practical". We want to make it as accessible as possible for everyone to get out into nature and enjoy it.
Further questions? You can find the complete FAQ here.
Receive regular news & stories
Subscribe to our newsletter