Successful partnership
Tourism & komoot
What do Schwarzwald Tourismus, BikeHotels Südtirol and Éislek have in common? They are all active on komoot.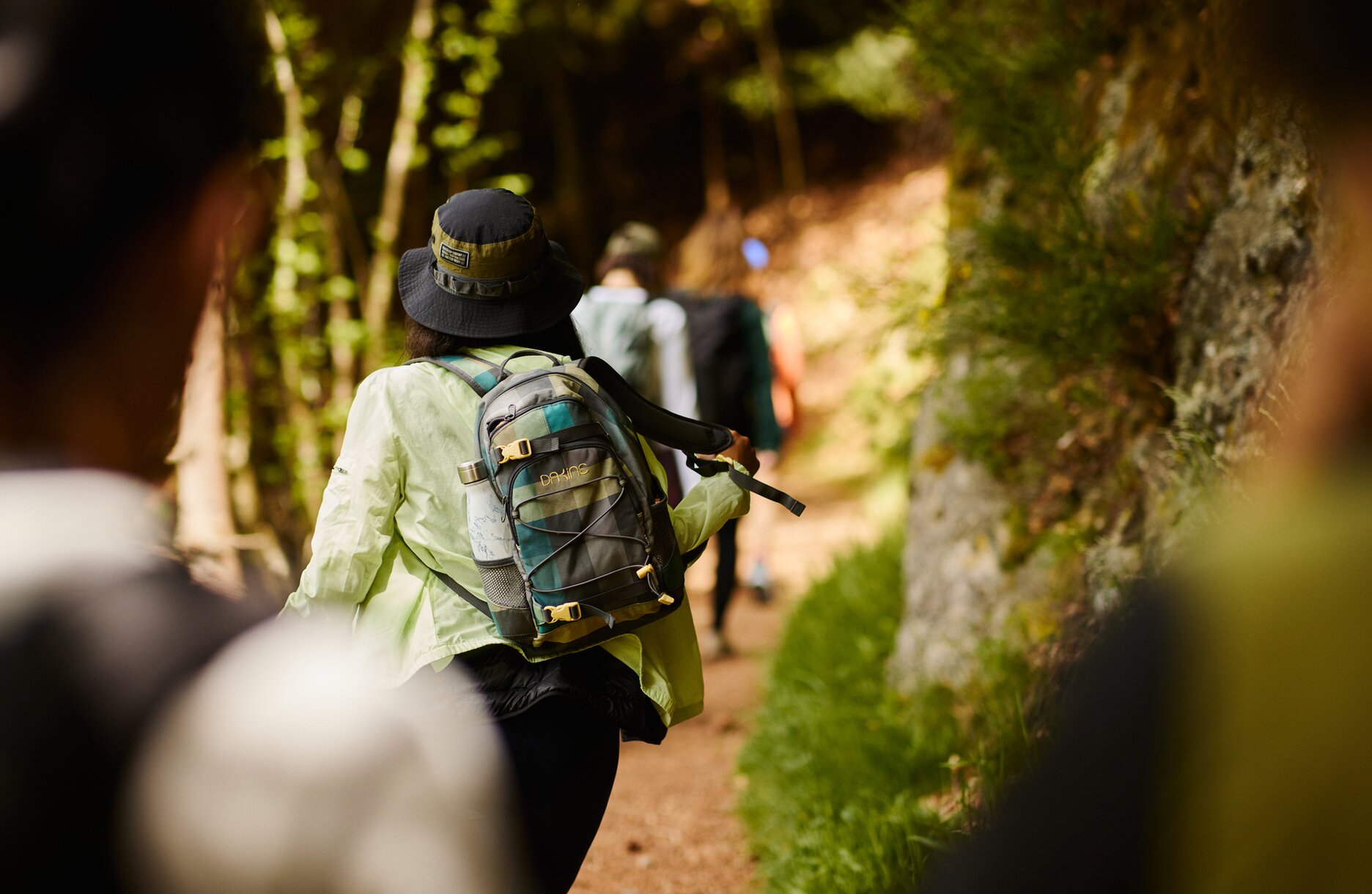 Reach your target group in an effective and bespoke way
Five advantages tourism businesses have on komoot
Reach your target group and become visible to millions of adventurers.
Share your content on Europe's most relevant platform for outdoor adventures and engage in active user guidance.
Wow your target group with Sponsored Collections: In Germany, Austria, Switzerland, the Benelux countries, France, Italy, Spain and UK – nationwide or in individual regions.
Make cross-media use of your content and quickly and easily integrate it in your online and offline communication.
Use your marketing budget in an effective way, get guaranteed clicks and gain valuable insights for your destination marketing.
Share your Tours and Collections online and offline
Outdoor content for your 360-degree communication
Tourism businesses are faced with a number of challenges, including limited resources, digital channels that could be improved, and difficulties in reaching the relevant target group. Does this sound familiar?
The komoot platform supports you with the following:
Setting up a free partner profile for your business to create outdoor content and build a community
Further training options in the free komoot Academy to improve your user guidance and manage your outdoor community
Professional advice on options to reach your business goals with komoot
Support with other services such as print maps, website embeds and komoot vouchers for activating visitors – on your website and onsite
Get inspiration!
Best-practice examples from the tourism industry
Since 2018, komoot has been an integral part of the online marketing mix of Schwarzwald Tourismus. With their Sponsored Collections, they have reached 3.8 million views, and more than 6,500 users have saved their Collections for future trips.
BikeHotels Südtirol have been engaging in community marketing on komoot since 2016. Today, more than 20,000 users follow the profile of BikeHotels to stay up to date on Tours by the participating partners.
Éislek is Europe's "Leading Hiking Region". The top-class hiking region and komoot started their collaboration back in 2018. Since then, they have created 218 Tours and 14 Collections, and have used more than 40 QR codes for their signposting and on-site visitor guidance.
For more detailed information on these and other case studies, check out our Success Stories!
Read now!