The platform for everyone who wants to experience outdoor adventures
The komoot community
Our komoot community consists of millions of outdoor enthusiasts. What do all of them have in common? They love to spend their free time embarking on outdoor adventures, whether it's in their own neighbourhood or while exploring new territory on an active holiday – always together with komoot.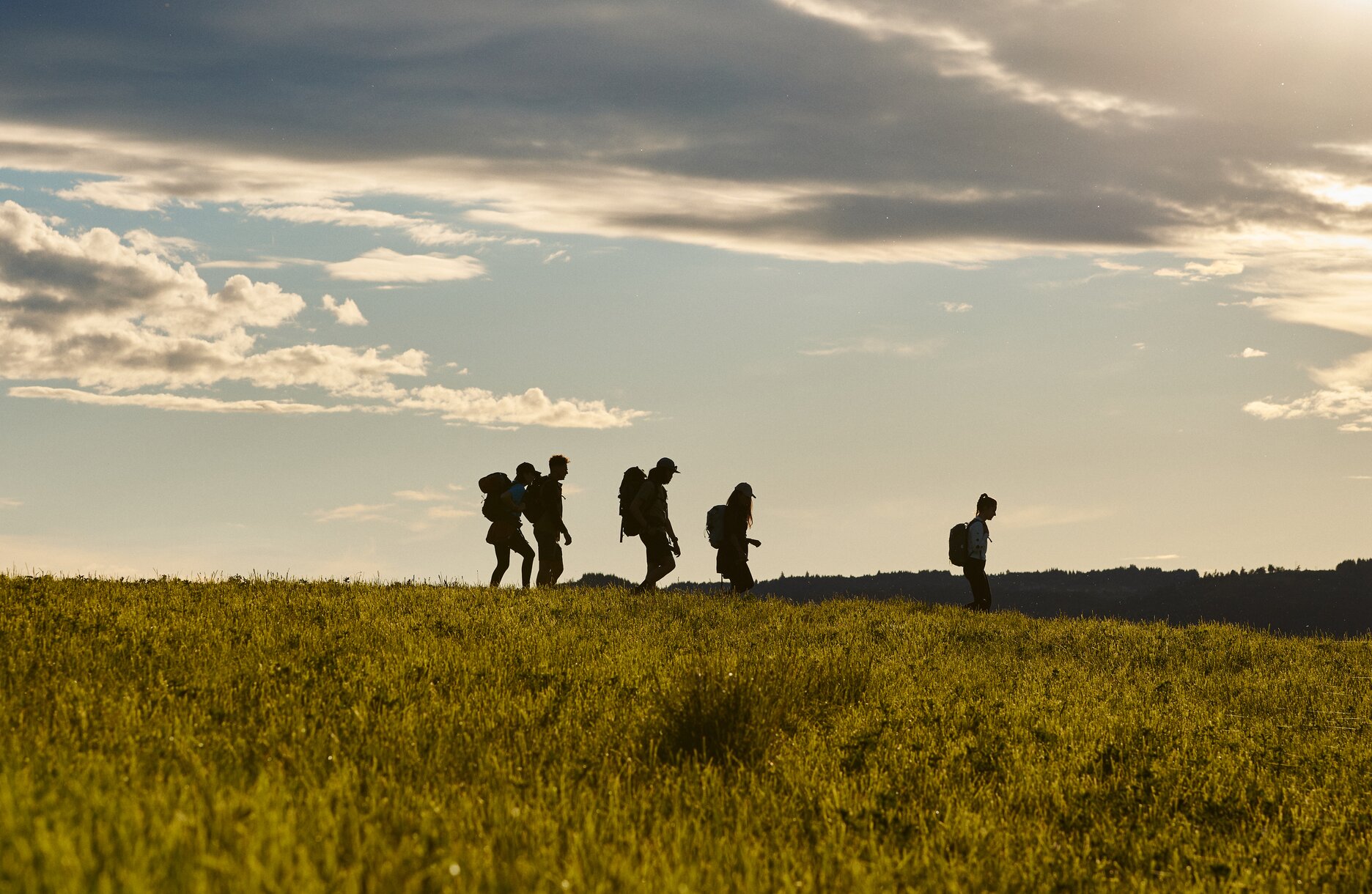 Outdoor fans from all over the world are using komoot
How many users does komoot have, and where do they live?
More than 35 million outdoor enthusiasts from all over the world use komoot to find, plan and share their outdoor adventures – whether it's a quick after-work Tour right on their doorstep or a multi-day active holiday.
Komoot helps you to plan worldwide adventures on foot or on two wheels. That's why more and more outdoor enthusiasts are using our platform. To make it easier for communities in different countries to use our website, komoot is available in 11 languages. After all, nothing is better than a platform in your native language, with followers who understand each other.
In Germany, our platform is particularly popular: Every fifth adult uses komoot as a registered user on his or her smartphone. In addition, 50 percent of Germans who download an outdoor app opt for komoot.
A community of sports enthusiasts
Hiking, mountain biking and running are only a few of the sports practiced by the komoot community. Many of our users are multi-sports enthusiasts, practicing an average of two different sports.
Here's a list of the most popular sports practiced by the komoot community. In addition, our community also engages in gravel riding, bikepacking, trekking, walking and trail running.
On the pulse of adventure
Community knowledge
We care about the continuous growth of the komoot platform so it can offer the best experience possible for its entire userbase. Our community managers are in constant exchange with komoot users and know what's on their mind.
Plus, they have other tasks such as:
Planning and managing collaborations with ambassadors, partners and events
Initiating campaigns to activate the community
Be visible for millions of adventurers
Find out about partner options on komoot
Start today!
Get in touch!