Partner Insights
28.08.2023
Results of our B2B partner survey
As part of the strategy process, komoot carried out its first partner survey in 2021. The goal was to get to know our partners better and gain in-depth market insights. For our 2023 survey, we almost completely reworked the questionnaire. This time, we wanted to find out whether our partners fully understand their options on komoot and how they perceive our brand. In total, 132 people participated in the survey.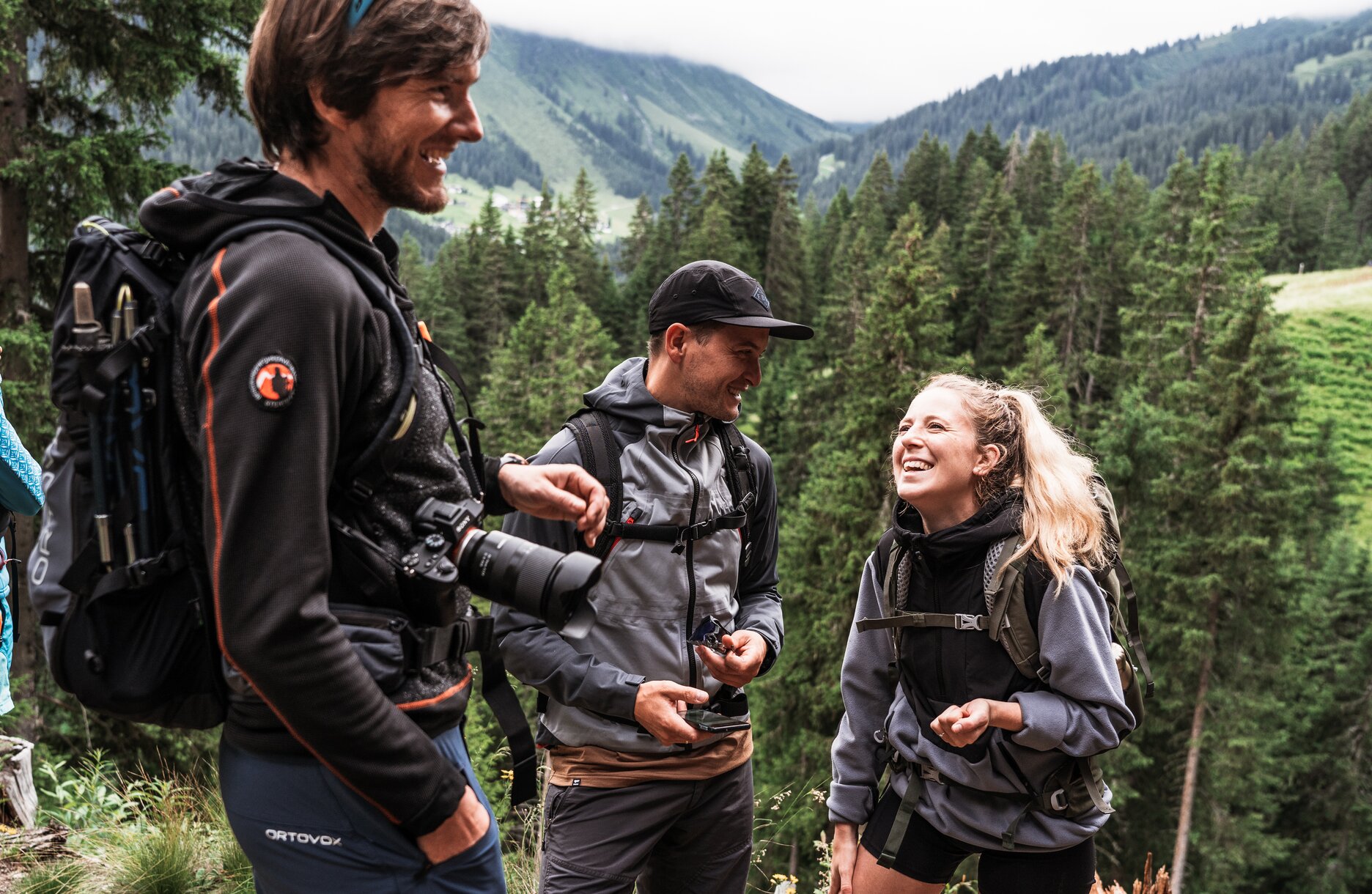 Participants and contents
Framework of the survey
As participants for our survey, we chose the subscribers of our German-speaking B2B newsletter.
The survey encompassed the following topics:
competitive environment and decision factors
partner options on komoot
market insights
information behaviour
other feedback for us
Facts & figures
Interesting facts about the survey participants
Of the 132 participants, their employers' premises were based in:
60 % Germany
27 % Austria
6 % Switzerland
5 % Italy
2 % Belgium
1 % Luxemburg
Taking a closer look at their fields of work, it becomes evident that the majority (82 %) work in tourism. 3 % of participants are employed with bike brands, and 2 % work with a conservation organisation or association.
In addition, we wanted to find out how much the percentage of the marketing budget spent on promoting outdoor content on komoot has changed. The survey showed that 19 % even increased their budget, while for 67 % it stayed the same. Only 14 % of participants reduced their budget.
komoot and its competitors
Competitive environment and purchase decision factors
komoot's mission is to make outdoor adventures accessible for everyone. In this relevant environment, we have been offering businesses from various industries as well as organisations and outdoor brands a platform for the targeted promotion of their outdoor content for several years. The survey's results show that our platform has become a popular instrument in the marketing mix. 63 % of participants rate komoot as a relevant platform for promoting outdoor content. The top 5 are completed by their own websites, Outdooractive, Facebook and Instagram.
For us, a particularly important aspect is the trust our partners put in komoot. That's why we asked our survey participants to rank twelve brands in the order of their perceived image – from 1 as the most trustworthy to 12 as the least trustworthy. With an average value of 1.8, we clearly are top of the list, leaving behind brands like Outdooractive, Google or Instagram.
In terms of reach and relevance within the outdoor target group, participants perceive komoot to have the biggest influence.
Did you know? 35 million users – and counting! – use komoot as a source of inspiration and means of navigation for their outdoor adventures.
Offers of the komoot platform for business partners
Varied partner options
The personal partner profile is your gateway to the world of komoot. Of all participants, 78 % already have an account. Most participants also know about the benefits of an official account, including the possibility to share regional content. 81 % of partners who already have a partner profile would recommend it to professional peers.
To fully exploit the partner options, we recommend joining the komoot Academy. Almost 80 % of the survey participants know about the training programme, and more than half of them have signed up for it. After completing the course, you can call yourself a "komoot Community Expert" and receive a certificate.
Among other things, Academy participants learn what Sponsored Collections are and how they work. Almost all survey participants know about this popular campaign format on komoot. 73 % of respondents have already booked and worked with a Sponsored Collection in the past.
High recommendation rate: Every one of the survey participants who had booked a Sponsored Collection in the past is convinced by the format. Almost four out of five respondents would even recommend it.
Interesting facts
Market insights
From hiking to cycling and trail running: komoot lists many different sports for which you can upload routes. Asked about the most important activities for promoting outdoor content, participants rated hiking (61 %) and leisure cycling (45 %) as very important. In addition, trekking and walking were perceived as important activities. This goes in line with the favourite activities of komoot users: 58 % of our community state hiking as their favourite sport, and 50 % of them leisure cycling.
The most relevant markets that tourism professionals, companies and outdoor brands want to reach with their marketing activities on komoot are Germany, Austria, Switzerland and the Netherlands. In addition, the Czech Republic and Poland are seen as important future markets.
RESEARCH SOURCES
Information behaviour of outdoor marketers
To stay up to date on the latest developments and trends, it's important to keep your eyes and ears open. 42 % of participants read newsletters to stay informed. What's more, trade magazines are a popular research source. In addition to exchanging on social networks, our survey participants also like to convene with colleagues.
Another popular source of information are influencers who provide their fans with industry-related as well as with inspiring news.
Would you like to stay up to date on what's happening in the world of komoot? Then sign up for our newsletter!
Join now!
USEFUL INPUT FOR US
Other feedback
In the last section of our survey, participants could provide us with additional feedback. Many of them commented on the quality of our collaborations. We were particularly honoured by statements like "Thank you for the excellent collaboration" and "Well done to your team members – they were always flexible and attentive during the implementation process and got the best out of our tours. It's fun to work with you!"
Another constructive comment was: "It would be good if your brand ambassadors were more actively linked to your business partners, allowing for joint travels and projects." As we already received similar feedback during conversations with our partners, we took matters in hand and developed an offer that brings authentic content creators directly to your region.
Bring a content creator to your region
If you are interested in a content creator package, get in touch!
Contact us now!
Stay up to date!
komoot Newsletter