A source of inspiration for outdoor enthusiasts
The komoot platform
Route planner, navigator, Tour directory, social network for the outdoor community – the komoot platform used by millions of adventurers is all of this and more.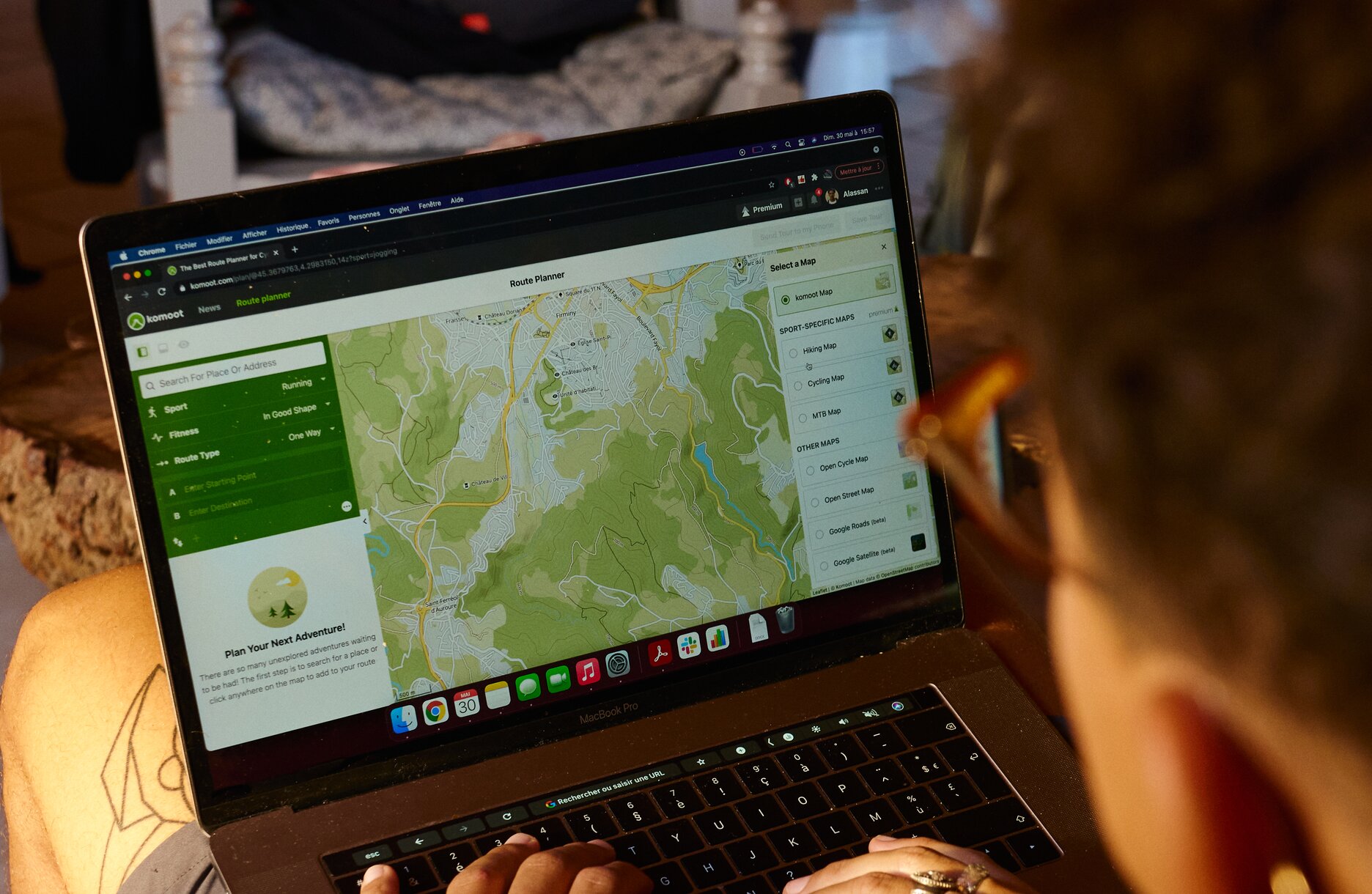 From Tour planning to interaction with other outdoor enthusiasts
What is komoot, and how do you use the platform?
The komoot platform and its route planner support outdoor enthusiasts in finding and planning new Tours, as well as helping them with navigation and sharing their adventures. Just like our users, we think that every hour spent outdoors is an hour well spent. That's why it is our mission to make one-of-a-kind adventures accessible to everyone.
Outdoor inspiration and Tour planning with komoot
Our users' outdoor adventures start with the inspiration we provide on komoot. They try one of our recommended Tours or plan their own route using our services. Every time a user visits komoot via the app or online, he or she sees a customized inspiration feed featuring three types of content:
outdoor content by profiles they follow
editorial and Sponsored Collections
content based on an intelligent algorithm, called smart Tours
If a Tour is selected, precise information on its routing, distance, duration, elevation and way type is displayed. Users can also remember, like or comment on content in their inspiration feed. All user activities are synchronized across devices, for instance when users plan their Tour on their PC and start it on their smartphone.
Navigation and activity tracking
While hiking, komoot turns into your satellite navigation tool – including turn-by-turn and voice navigation. Plus, it tells users their current location, speed and distance covered. If users record their activity, they can later view the precise profile of their hike.
Sharing adventures on komoot
Photos that users take during their activity are automatically pinpointed to the exact location they were taken. What's more, users can share the parts of their adventure they think others need to check out with the community by marking them as Highlights.
This allows other users to benefit from the best experiences on-the-ground and to incorporate them into their Tour planning. In addition to their completed Tours, users can also share upcoming adventures with the community – provided that they are set to public.
Get to know our community!