Become an expert in distributing outdoor content
Certified Community Expert on komoot
Would you like to improve the visibility of your outdoor content on komoot and offer guests on site outstanding content? Visit the komoot Academy and become a Community Expert!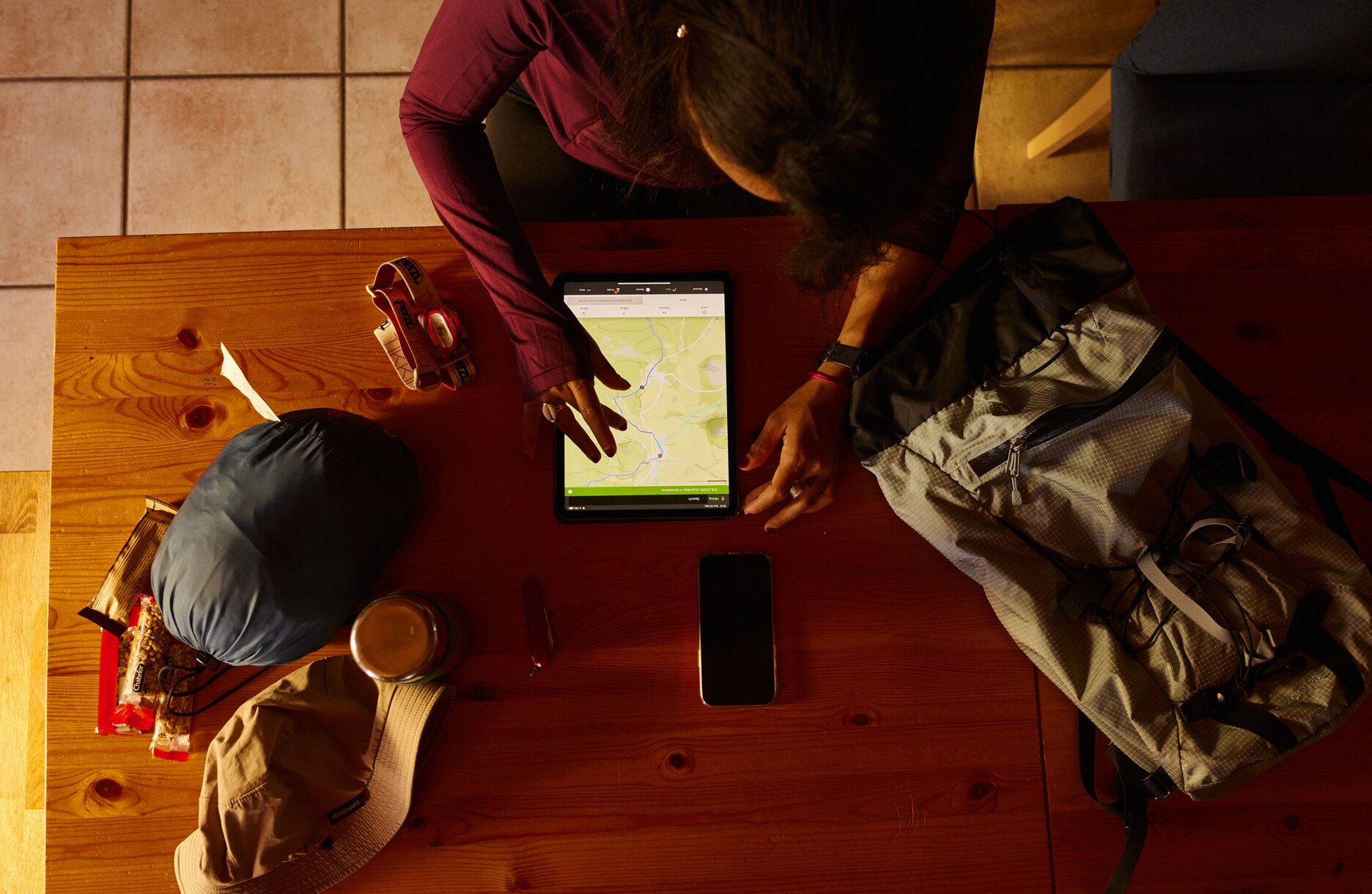 Outdoor content by insiders
What exactly is a Community Expert?
If there was a job description, it would read something like this: As a certified Community Expert on komoot, you have excellent knowledge of all the features of your partner profile. You are trained in using OpenStreeMaps (OSM). You know how to boost the visibility of your content in the komoot search and how to present it in an appealing way. You play an active role in visitor management and community management.
Sounds good? Then it's time to get started! By signing up with the komoot Academy, you can gain expert knowledge free of charge and at your own pace.
Sign up for the komoot Academy
Become a Community Expert in 4 training modules
During the four modules of our training programme, you will gain in-depth knowledge. There is no fixed schedule, which allows you to learn at your own pace.
komoot Insights: Where does komoot come from? Who are the people behind komoot? What can komoot do for you?

komoot Route Planner: How do you work with maps and OpenStreetMaps (OSM)?

komoot Content Creation: How do you create and feature Tours, Highlights and Collections on komoot?

komoot App: How does the mobile app work and what are the most frequently asked questions?
Train to become a certified Community Expert on komoot: When you have completed all four modules, you will receive a certificate, distinguishing you as a partner who knows how to make the most of komoot.
More info about the komoot Academy
Improve reach and user engagement
Get on your users' inspiration feed: Sponsored Collections
Our Sponsored Collections – komoot's native advertising format – are a great way to improve reach and user engagement. All you have to do is set a budget, choose an activity and region and determine your campaign duration. When the campaign goes live, you get access to a comprehensive report containing valuable insights.
See what others have done: Would you like to learn about successful marketing activities of other partners on komoot? In our Best Practices you can see case studies highlighting the great results you can achieve with our partner options on komoot.
Learn more about our Best Practices!