PArtner Insights
07.09.2023
The power of komoot's reach
Since komoot was founded in 2010, the outdoor platform has experienced consistent growth, with its reach of registered users expanding significantly over the years. Presently, more than 35 million users turn to komoot for inspiration and navigation during their outdoor adventures in nature. This makes komoot the largest platform of its kind in Europe and the second largest worldwide.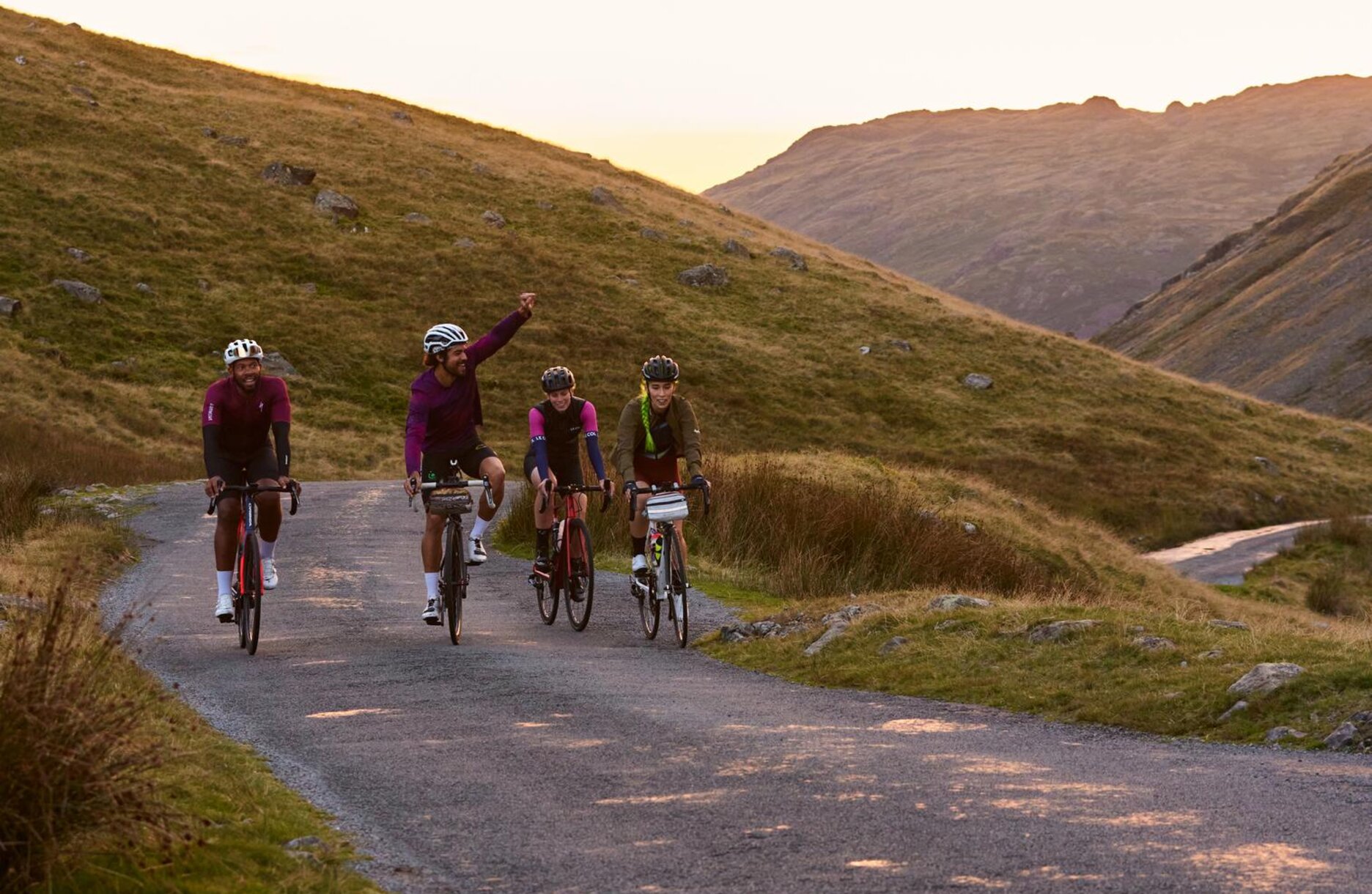 Numerous benefits
How our partners can tap this potential
The growth of our community is based on two primary pillars. Firstly, we maintain a user-centric approach and continuously enhance our product offerings. For instance, in recent years, we've introduced a variety of new features and updates aimed at enhancing usability and providing more comprehensive route planning. Secondly, komoot's route planning is accessible worldwide and is gaining popularity in international markets. Nowadays, nearly half of our users reside outside of German-speaking countries.
Insights from our partners
komoot as an ideal marketing platform
When selecting appropriate platforms for marketing initiatives, various aspects have to be carefully assessed before allocating a budget. Our recent survey findings underscore the significance of key factors such as the relevance of the target audience, the channel's reach, and the price-performance ratio. Additionally, considerations extend to evaluating the effectiveness of budget utilization through reporting and the impact on brand image.
Our survey findings have revealed a valuable insight: According to our partners, komoot boasts the greatest reach within their respective target audience, outperforming platforms such as Instagram, Facebook, and Outdooractive.
Tip: You can delve deeper into additional findings from the partner survey by checking out our article on the B2B survey!
Go to partner survey
Continuous growth since 2010
How has komoot evolved since its inception?
The komoot journey commenced with the mission to facilitate unique outdoor experiences for nature lovers. Since its establishment in 2010, we've witnessed remarkable growth in several areas:
In Europe, we've solidified our position as the largest outdoor community, and more and more nature lovers from around the world are turning to komoot for inspiration and navigation support.
Our user numbers have been consistently on the rise. In 2017, we crossed the 3 million user mark. Since then, this number has increased more than tenfold, currently standing at approximately 35 million users.
Which industries benefit from this?
Owned, organic and paid options
What types of reach are there within komoot?
Our extensive network of 35 million registered users harbors enormous potential for outdoor content marketing. However, it's important to recognize that not all reach is created equal. As a komoot partner, you'll come across various types of reach, namely: owned, organic, and paid reach. Let's delve right into what each of these mean!
Generate your own reach with your partner profile
By creating a partner profile, you gain access to the komoot ecosystem. Once activated, your profile becomes visible on our platform, opening up a world of partner opportunities for you to explore and leverage.
Your partner options on komoot
Boost organic reach through outdoor content
As the owner of a partner profile, you can create tours and collections tailored to your region and have them featured on the local "discover" feed. This empowers you to generate organic reach – without the need for any additional advertising budget.
Unlock paid reach with Sponsored Collections
To increase the visibility of your outdoor content on komoot, you have the option to promote your content directly to your desired target audience through Sponsored Collections. This native campaign format appeals to users during their inspiration phase and seamlessly blends in – without being perceived as traditional advertising. Our survey reinforces the effectiveness of this approach among our partners: Four out of five partners who have used this advertising format recommend it to others.
At komoot, we offer real-time reporting that encompasses all relevant campaign metrics. These key metrics include organic and paid reach, the geographical locations of clicking users, as well as daily updated data on completed activities and collections.
Good news: You're just three steps away from your very first Sponsored Collection. Let us walk you through the process!
Learn more about Sponsored Collections
In a nutshell
komoot's reach can give you that decisive competitive edge!
komoot stands out as the preferred platform for marketing outdoor content, boasting a vast user base of more than 35 million users worldwide. Our partners also cherish komoot as the ultimate platform to reach the target audiences most relevant to them.
At komoot, we differentiate between three distinct forms of reach that companies across various sectors can benefit from. Among our top-rated campaign formats are the widely favored Sponsored Collections, which you can leverage to increase the visibility of your outdoor content.
Looking for more insights into how you can boost your reach with the help of komoot? Or do you have any questions before getting started on a partner profile? Don't hesitate to contact us!
Get in touch now
Stay up to date!
komoot Newsletter