Komoot Insights
28.08.2023
Our new Sales and Partnership Manager for Swiss partners: Timmy
After several years in the financial sector, passionate mountaineer Timmy switched to the outdoor industry two years ago. Here, he can better combine his professional and personal interests. When he's not out in the mountains on his mountain bike, on foot or on skis, you might find him on the neighbor's farm, where he likes to lend a hand.
We asked Timmy five questions about his CV, his daily work routine, and his experiences with remote work. We also wanted to know what connects him personally with komoot. Learn more about our new Sales and Partnership Manager!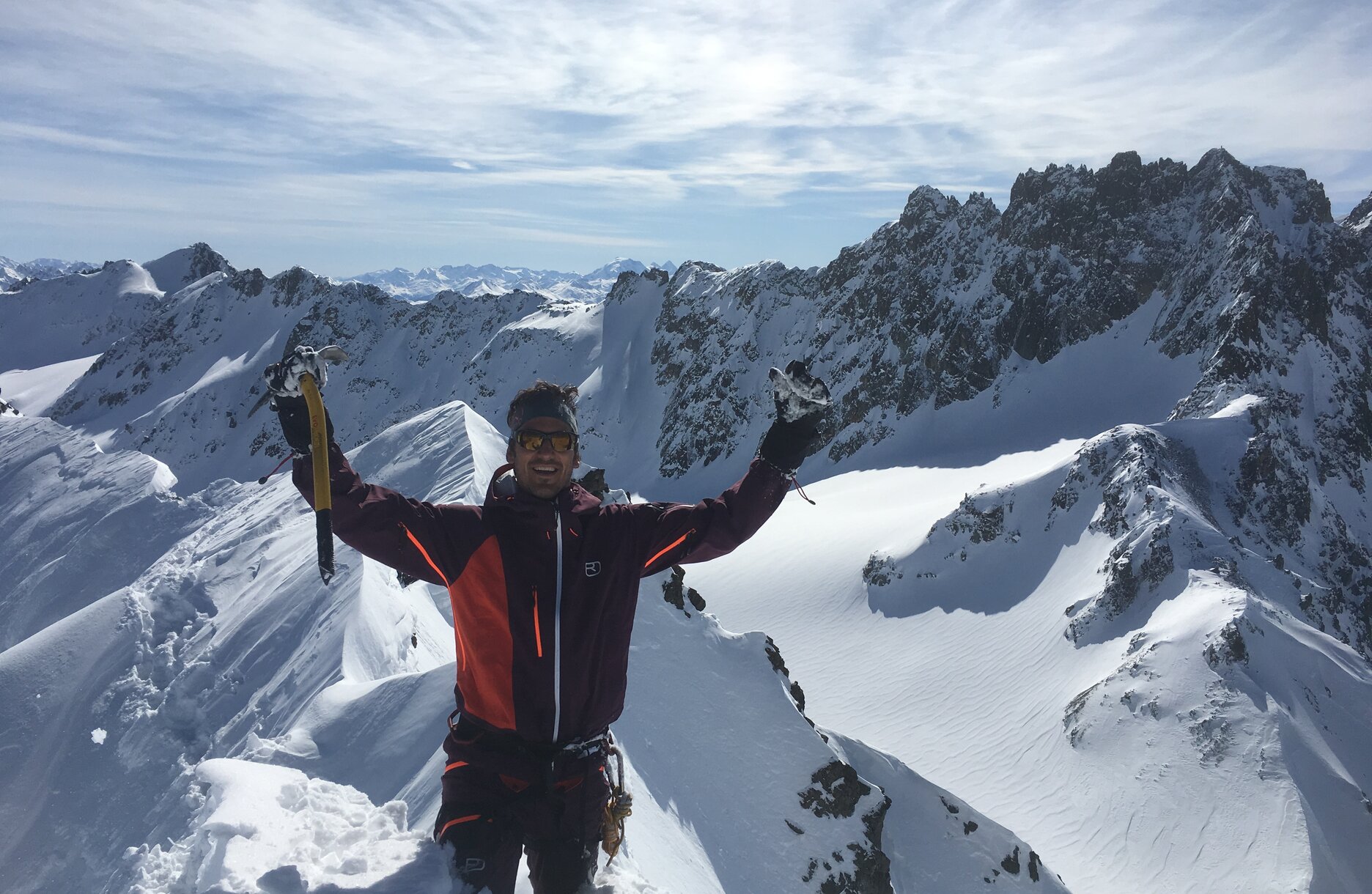 Hi Timmy! Please introduce yourself in a few sentences.
As an enthusiastic mountaineer and outdoor sportsman, I am a real all-rounder. This is also true in my job – after studying sports, I first worked for 12 years at a major Swiss bank. Two years ago, I switched to the tourism and outdoor industry, and was able to combine my professional and personal passions. At the same time, my wife and I realized our long-awaited dream and moved to a farm in the Swiss mountains.
What do you do at komoot and what does your day-to-day work look like?
For me, everything revolves around contacts with commercial partners. These come from tourism and are part of the outdoor industry or transport companies such as railroads and mountain railroads. Thanks to my 14 years of experience in advising businesses, I am able to understand the different needs of our partners and link them to our offers.
Finally, I make sure that our business partners can place their best guest offers in an authentic outdoor environment. I coordinate this on the one hand from my home office, and on the other hand on site with the partners in order to maintain and intensify the collaboration with our contacts.
More about our partner opportunities
What advantages do you see in a remote-first structure like komoot?
I would like to highlight two advantages. Firstly, the high efficiency. Thanks to the elimination of the commute, I have more time for my sports activities. I also have more flexibility to work when I'm most productive.
And the second big benefit is the incredible employee structure. Because we are not tied to any location as a company, we have the best and most suitable people working for us from all over Europe. This mix of cultures with a shared passion for outdoor experiences is unique.
What are your super skills, both professionally and personally? When are you the right person to talk to?
As an all-rounder, it is difficult to pick out a particular strength. But thanks to my many years of experience in exchanges with commercial partners, I am used to their business styles and speak the same language. This enables me to build a partnership in a natural and authentic way.
From a non-work perspective, anyone who wants to get to know some Swiss cultural heritage is welcome to contact me. In between work and hobbies, I help out the neighbors on the farm and milk cows or we make hay on the steep alpine slopes. A wonderful change from everyday life.
What connects you with komoot? And what adventures do you like to experience?
Definitely the high level of appreciation. Komoot cultivates an incredibly high level of respectful interaction with all stakeholders. You feel this as an employee, but also as a partner or user. Since I moved to the mountains, I use komoot even more to find inspiration, plan routes, and also share them with my colleagues as Tour preparation. Just recently I was with friends at home in Davos on this two-day bike Tour.
Davos bike tour
Stay up to date!
komoot Newsletter