Multitasking problem solver to boost our partner content in France, Italy, and Spain. Meet Melina!
Originally from Paris (or a tiny Indian Ocean island if you dig further), Melina has found happiness putting down roots in Barcelona. A city girl with a serious case of wanderlust, she has spent most of her marketing career in the travel industry. Melina joined komoot as a Managing Editor, bringing her creativity and love of content management to the Sponsored Collections.
We asked Melina five questions about her resume, her daily work routine, and her experiences with remote work. We also wanted to know what they personally associate with komoot. Learn more about our multitasker!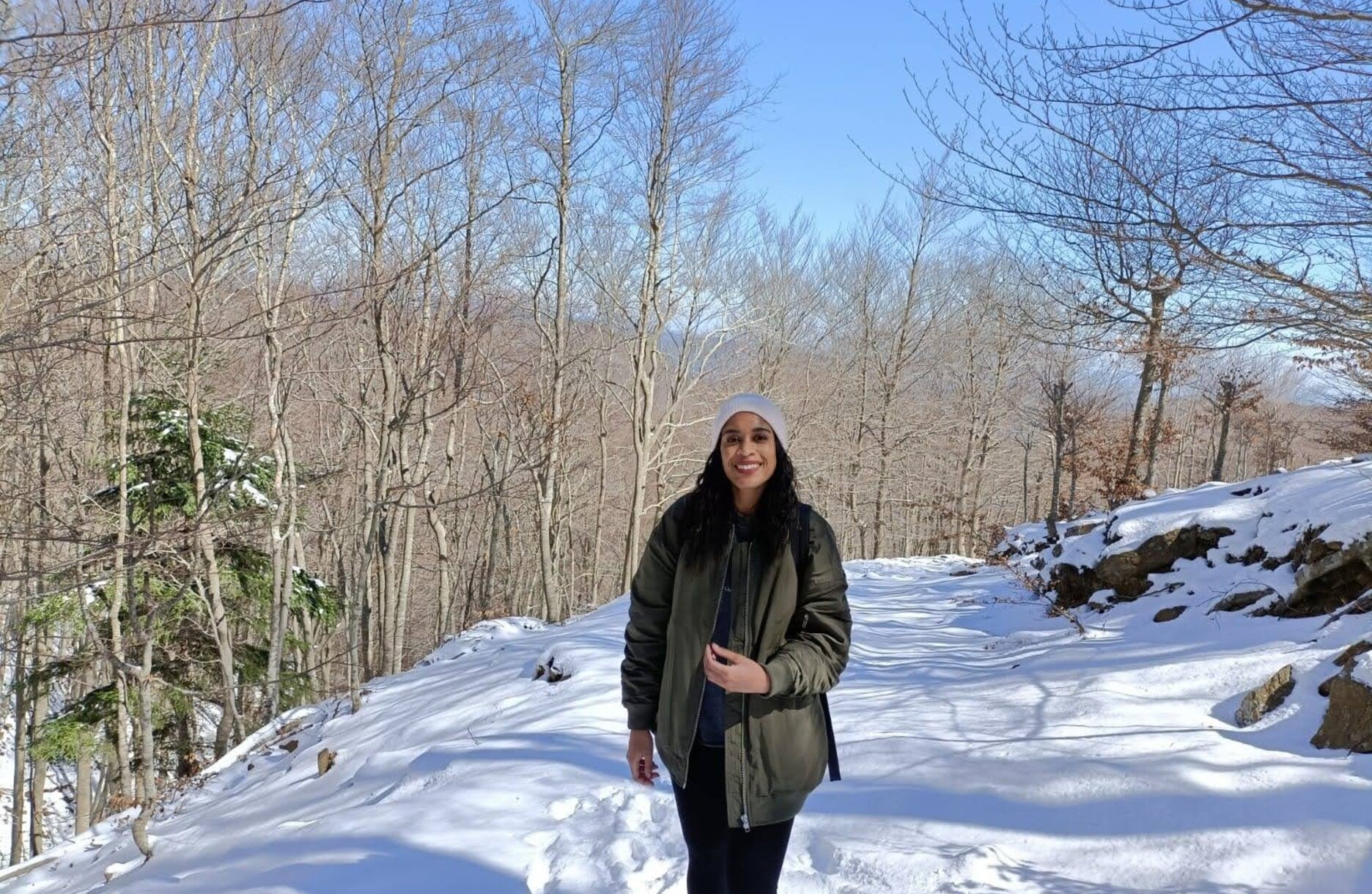 Hi Melina! Please introduce yourself in a few sentences.
Hi, I'm Melina! I'm a content strategist with over eight years of experience in marketing and advertising. After working for various big travel companies in Barcelona, I loved the idea of joining komoot and focusing my work on inspiring content that's instantly actionable and makes a difference to the outdoor lovers like myself.
What do you do at komoot and what does your day-to-day work look like?
As Managing Editor for non-DACH countries, my main task is to go above and beyond to bring our partners' Sponsored Collections to life in the best possible form. My day-to-day includes interacting directly with partners to answer their needs, as well as coordinating our pool of talented French, Spanish, Italian, English, and Dutch editors. I usually have a couple (or more) meetings scheduled to keep the communication flowing between all the people that make our product so great.
What advantages do you see in a remote-first structure like komoot?
Being remote-first is a huge advantage in terms of recruiting the most-talented, best-fitting candidates internationally, especially as komoot expands outside of the DACH region. Everyone that I interact with at komoot has a drive and passion that I have not witnessed in other companies, and that is because we all love and believe in what the company stands for. When you sum up working with very skilled, like-minded colleagues, with the freedom that working remotely brings you, you understand why the vibe at komoot is so special.
What are your super skills, professionally and privately? When are you the right person to talk to?
I am an expert in the arts of multitasking and problem solving. I am the right person to talk to when something needs fixing. I believe my empathy and ability to anticipate issues help tremendously.
What connects you with komoot? And what adventures do you like to experience?
I love exploring what's outside, whether it means hiking or cycling. I moved to Barcelona from Paris seven years ago to have the sea and the mountains on my doorstep, so I very much relate with komoot's purpose to make the outdoors more accessible. I am also the kind of person who plans almost everything in advance, so you'll definitely see me using komoot on my next adventures!
Stay up to date!
komoot Newsletter