Komoot Insights
31.08.2023
Our expert for the Italian and Spanish market. Meet Fiorenza!
Born and raised in a Italo-French family, Fiorenza is an absolute outdoor enthusiast. She loves climbing and cycling and, as a passionate hiker, she qualified as a hiking guide in 2015 and enjoys bringing people to her favorite destinations in the Western Alps.
5 questions for Fiorenza Favero, Senior Sales & Partnership Manager at komoot about her CV, her daily work routine, her experiences with remote work and what connects her personally with komoot.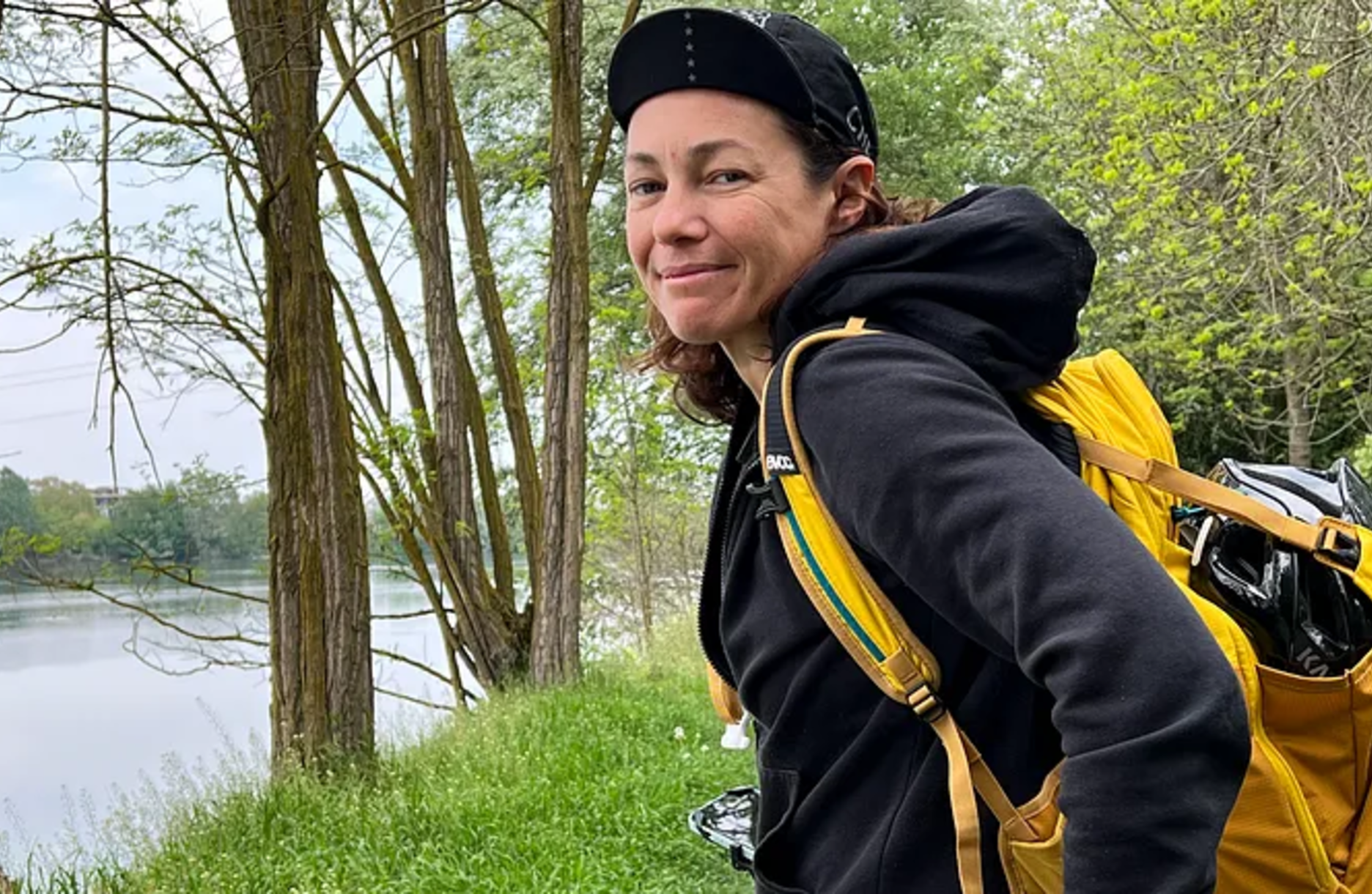 Hi Fiorenza! Please introduce yourself in a few sentences.
Located in Torino, close to the western Italian alps, I am an outdoor enthusiast passionate about climbing, hiking, and cycling. After working in B2B sales in the automotive and aerospace industries some years ago, I moved into the outdoor industry to merge my professional background with my passion and personal interests.
What do you do at komoot and what does your day-to-day work look like?
I work at komoot as the sales and partnership manager for Italy and Spain. There's not really a routine in my day-to-day job since it is a mix of phone conferences, presentations, events preparation, and strategy definition.
I work closely with our Community Manager, Andrea, who's doing an awesome job of building up an engaged komoot community ,which is of real value for our B2B partners. When thinking about building up our B2B network, I always seek to create long-lasting relationships.
What advantages do you see in a remote-first structure like komoot?
As komoot has been remote-first for many years, the company has identified the best tools and working strategies that allow everyone to be effective and impact-driven. The first characteristic that's evident when joining the company is that everyone is super happy to work here and each of us really feels that we can make a difference. I also appreciate the fact that creativity and suggestions for improvement are more than welcome, and everyone is ready to help out new starters.
Get to know our komoot team!
What are your super skills, professionally and privately? When are you the right person to talk to?
Other than being part of the sales team, my 'hidden super power' is that I am a hiking guide with very good knowledge of the western Italian/French Alps. I got certified in 2015 as a hiking guide and I really enjoy bringing others to my favorite places in the mountains. Next to exploring the Alps on hikes, I am always keen to explore Mediterranean islands on foot. How do I get to those islands? As a certified sailor, I just hop on a boat and sail along.
Being born into an 'Italo-French' family, I can speak Italian and French as native languages, and also have a good knowledge of Spanish having spent a year studying in Barcelona.
What connects you with komoot? And what adventures do you like to experience?
Stay up to date!
komoot Newsletter